In Februari 2010 Östersund opened the doors to its winter festival.
As in 2008, Primitiv got involved, now with two different projects – Music & Sound editing for the projection at the City Council and 3D Graphics / Sound editing for the Big Faces-installation at Stortorget.
Production and concept by Johan Moritz & Bertil Göransson.
City Council Wall Projection 2010
Haunted House – Graphics
Primitiv, Peter Nyrell – Music and SFX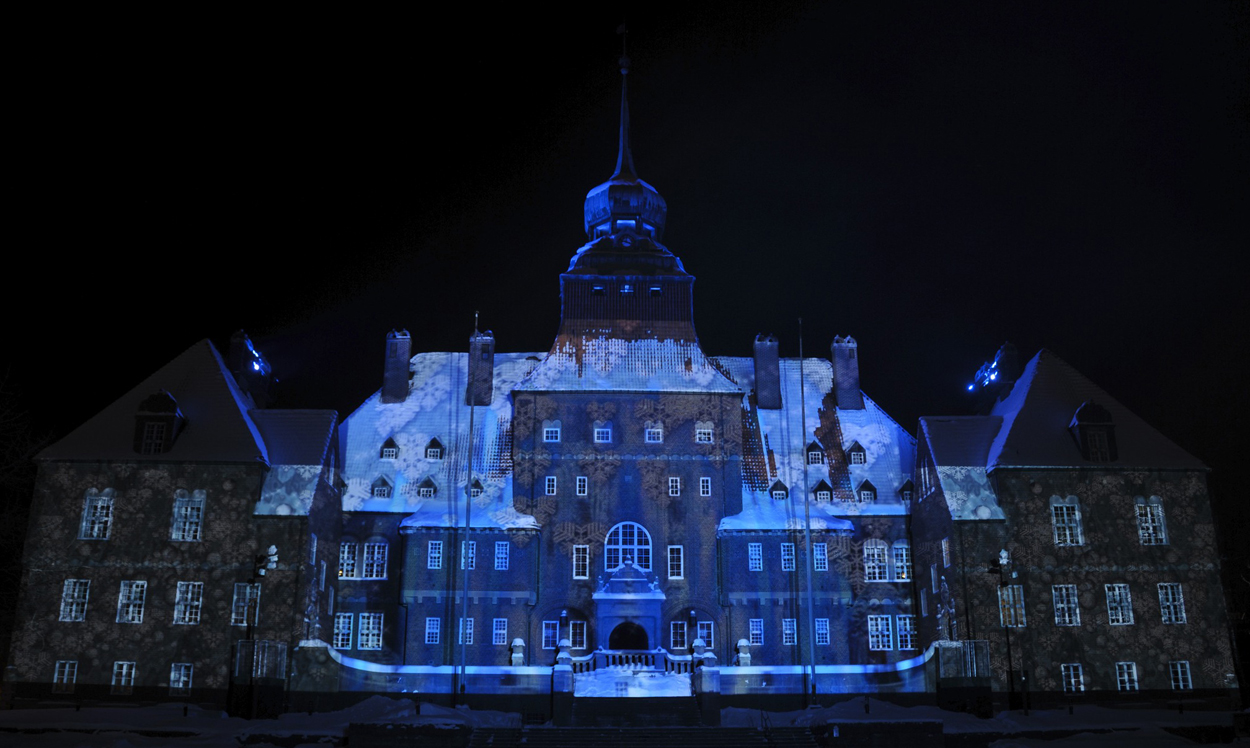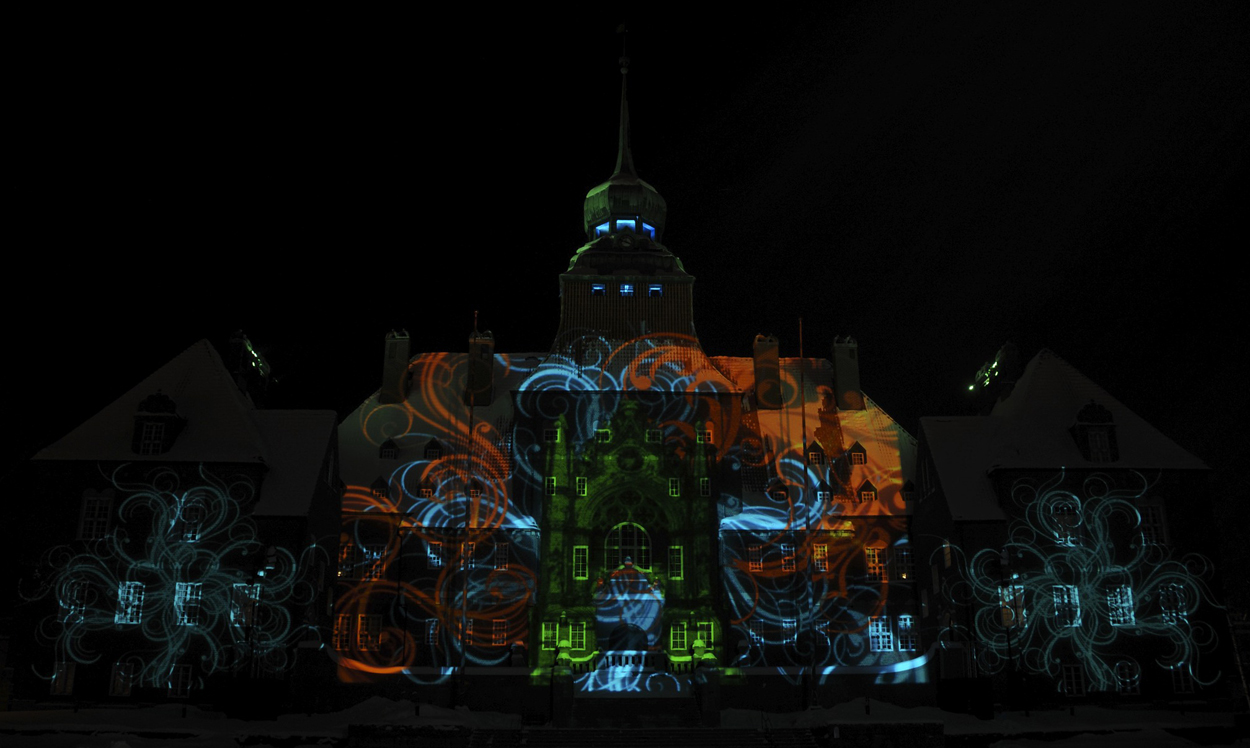 Big Faces 2010
Primitiv – 3D Graphics. Faces animated in Maya through AE expressions via Trapcode Soundkeys.
Primitiv, Peter Nyrell – Sound editing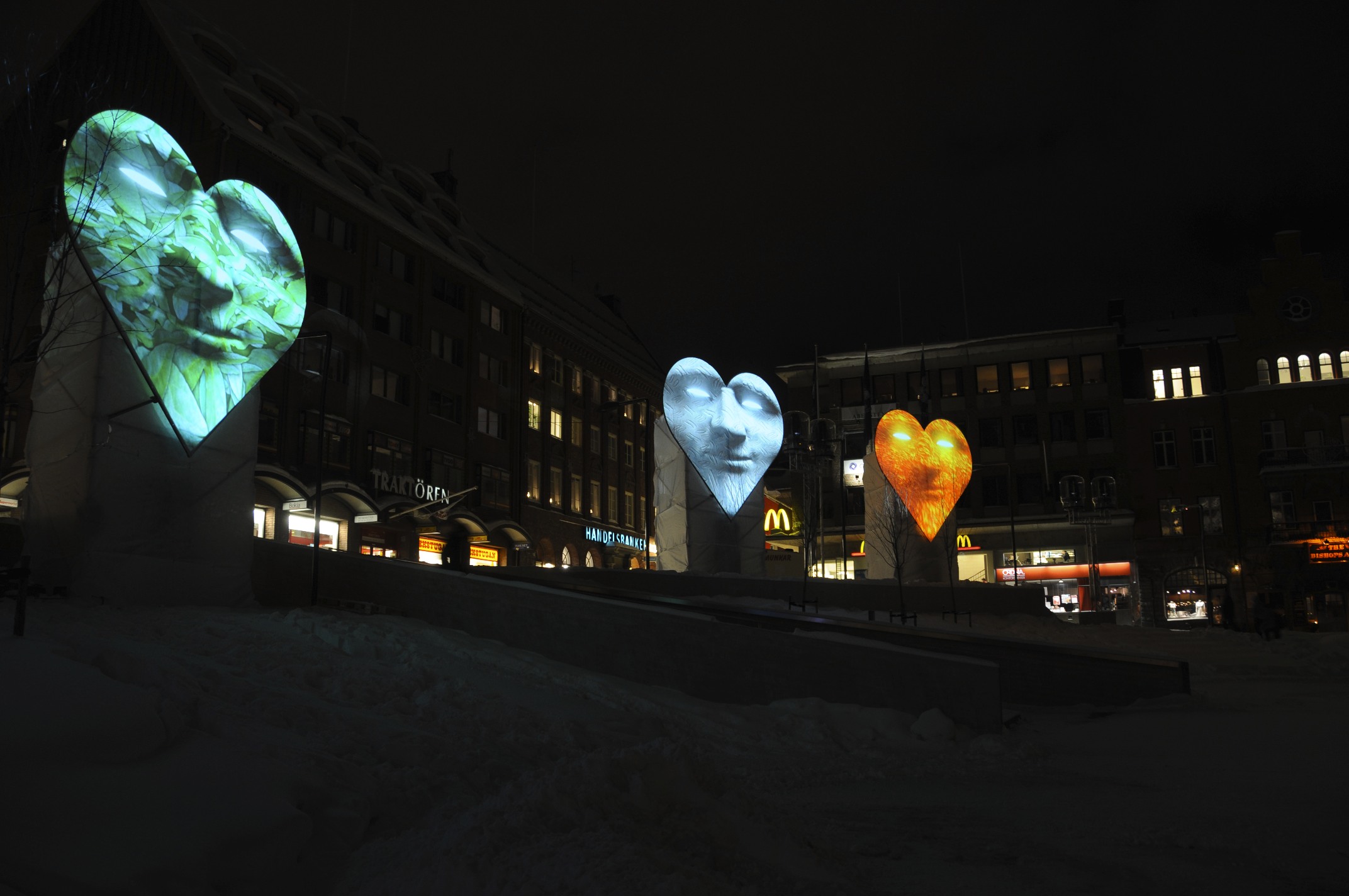 We are the robots
Instruments Battle