At a point during summer 2011 Peter Nyrell and director Dan Zethraeus discussed different possible characters that could have a potential to add to the story, while at the same time being able to tell something about the actual region of Sweden where the saga takes place. We agreed on the griffin character, a mythologic creature you can find in the city shield of Malmoe and the region Skåne in Sweden.
Creating such a creature with enough credibility to be accepted as something that could actually exist in footage side by side with real live action characters – would obvously be a great challenge.
We started with R&D of griffins, lions, eagles, dogs and feathers – you name it. We approached the design process from mainly two angles – sketches and 3D modelling.
Garm – Final Master Output (02:21)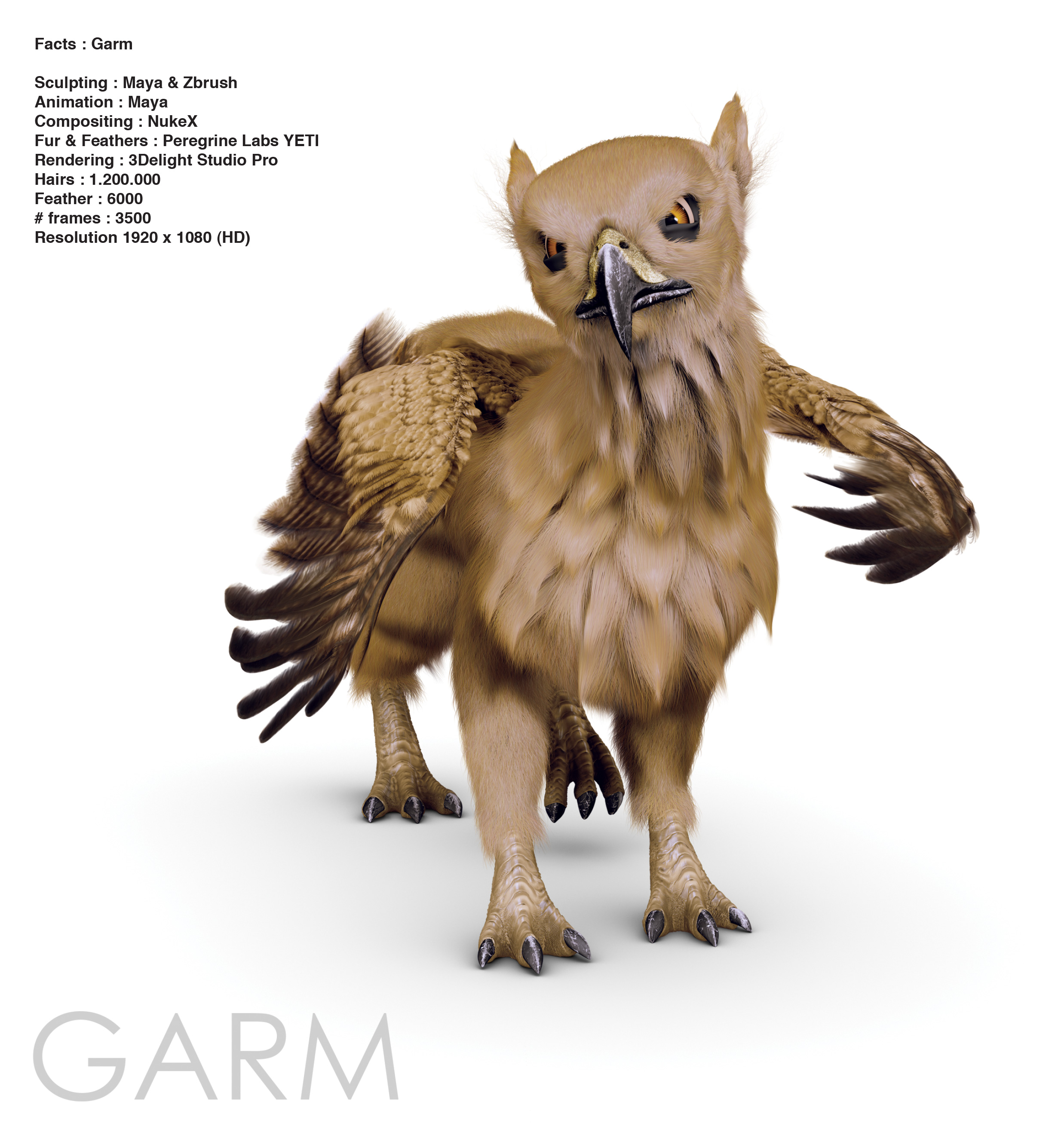 Garm initial 3D study 2011 – by Magnus Edsberger & Peter Nyrell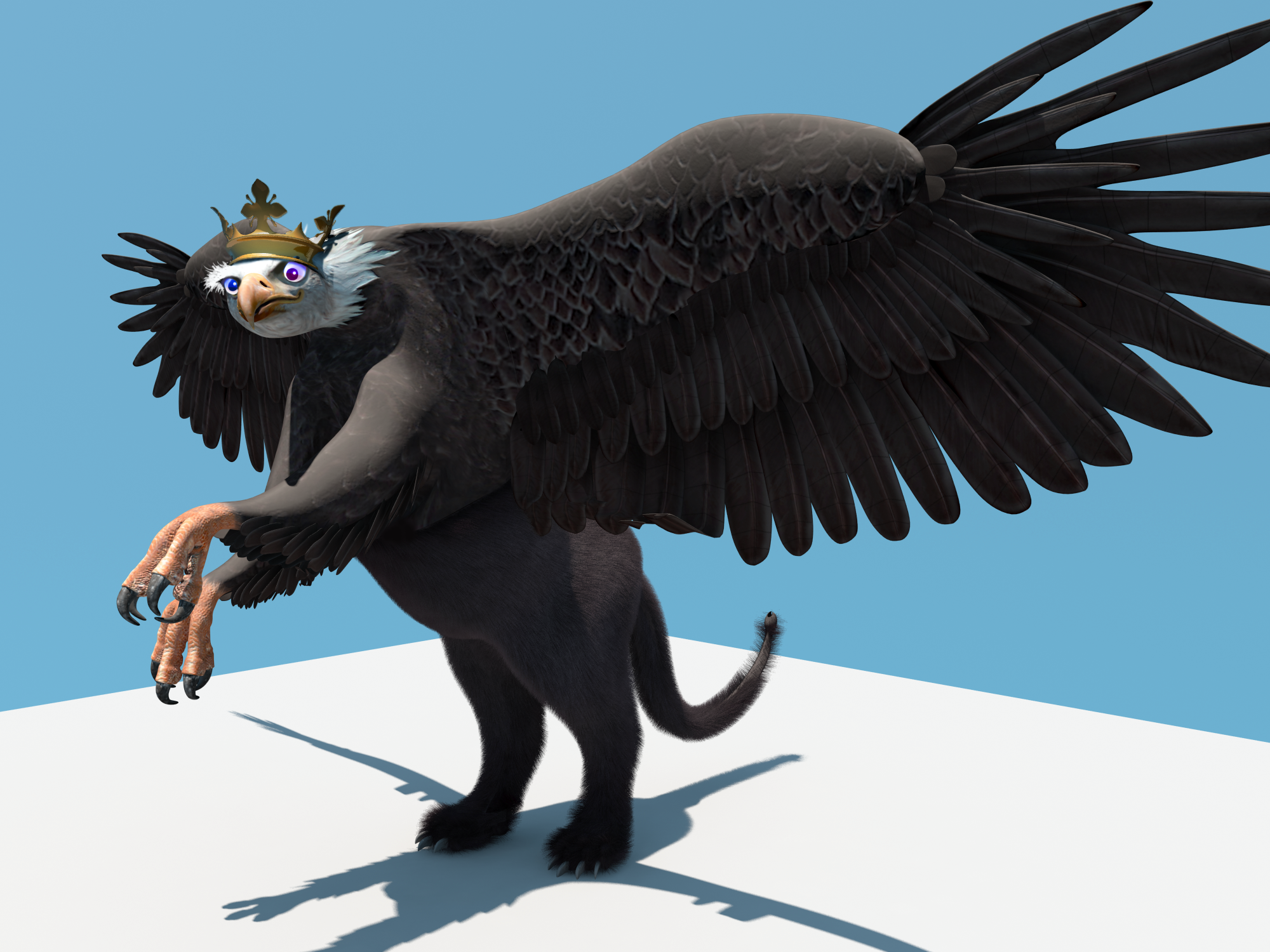 We started to discuss the characters behavior – Peter wanted Garm to have a "Jack Sparrow clumsiness" kind of drunken approach. Later we diminished this side of acting from Garm, according to the script.
Sketch of Garm 120204 – by Peter Nyrell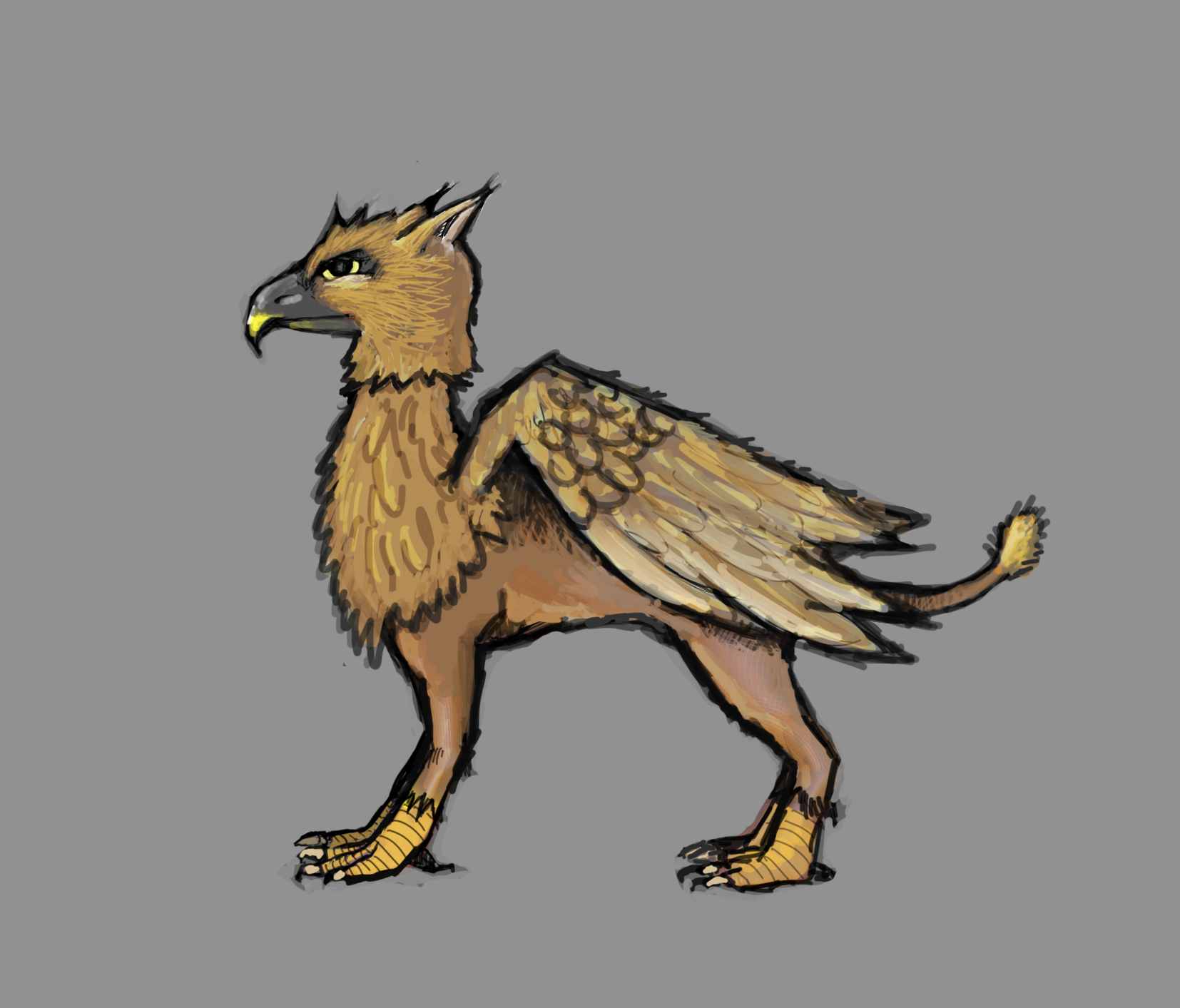 Primitiv quickly went into the modelling stage, discussing details with the director Dan ….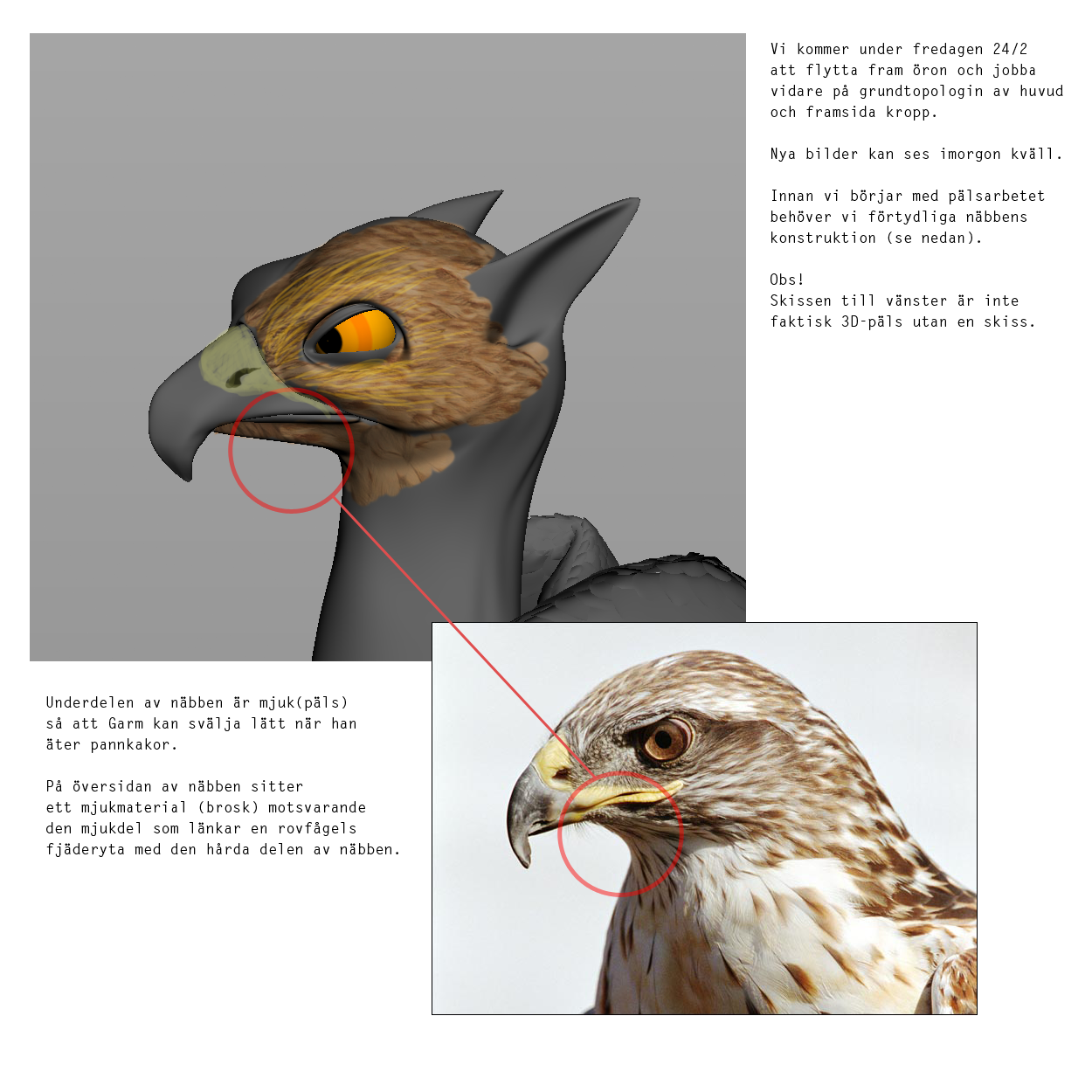 …and finally we got the mesh approved.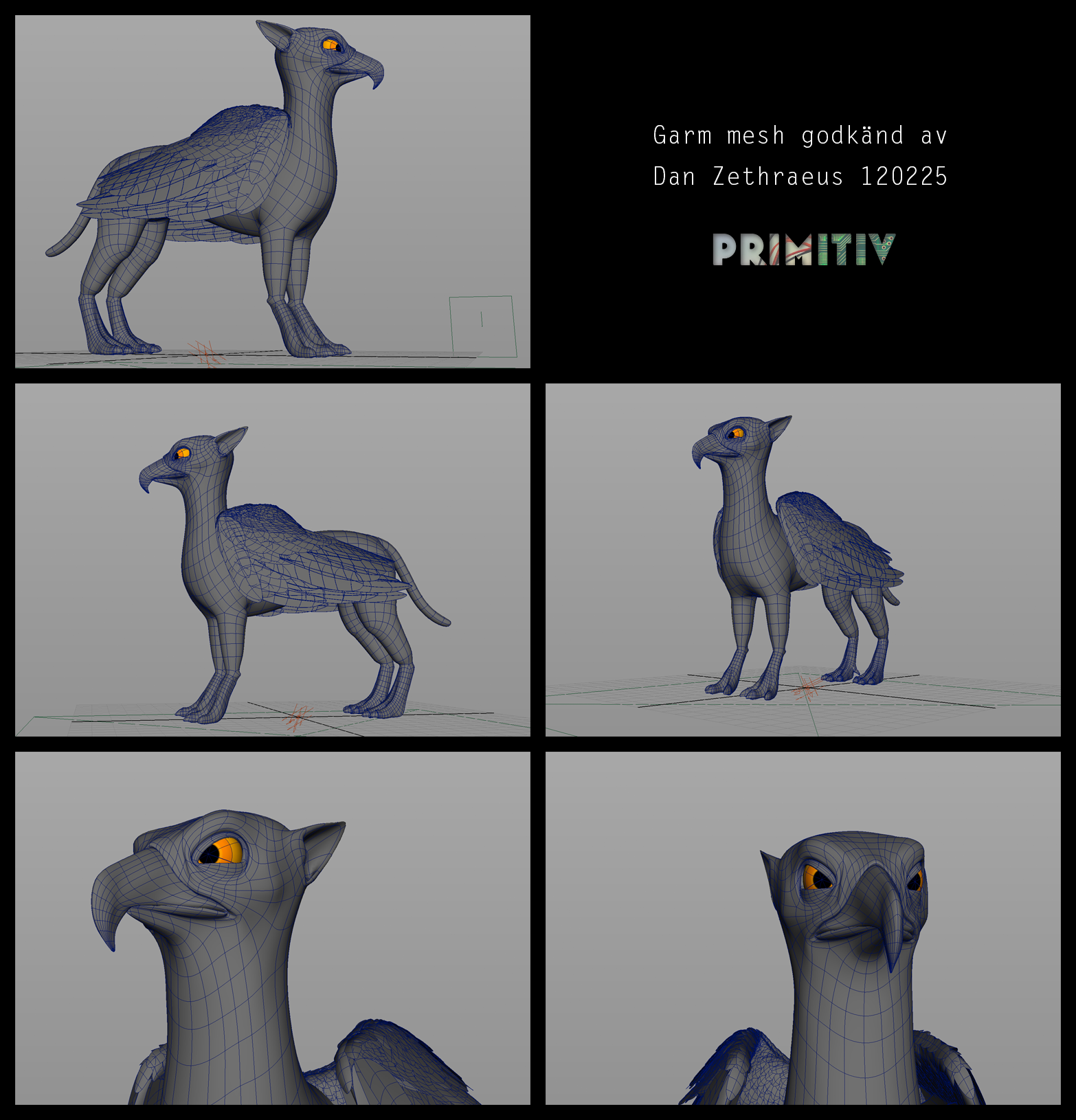 We decided to use Pergegrine Lab´s YETI for fur development and created our own rig for body and wings using 3Delight/Renderman as the render-engine.
Displacement details were added through ZBrush.

Fur & modelling by Hampus Hedberg Hankell

Wing Rig by Alain Bonneau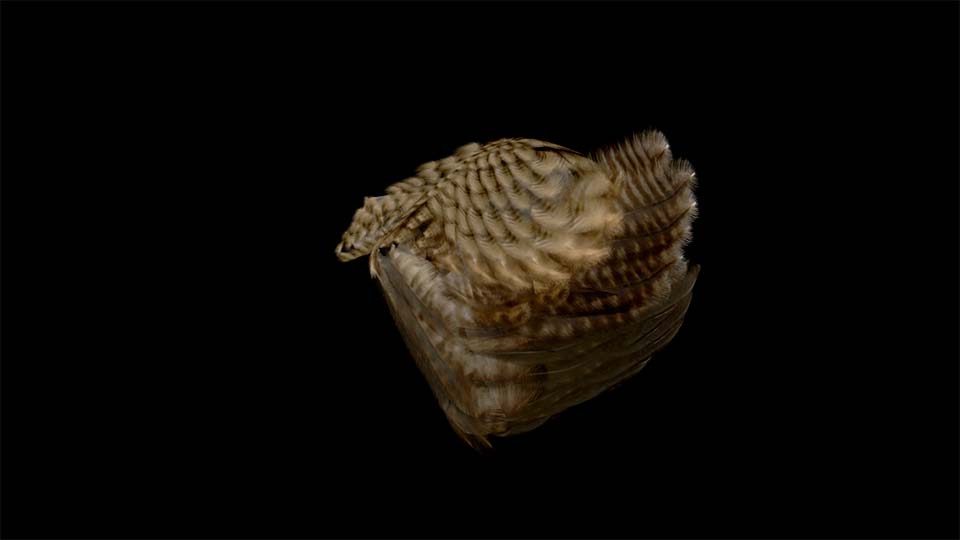 …details were added to the beak and tongue.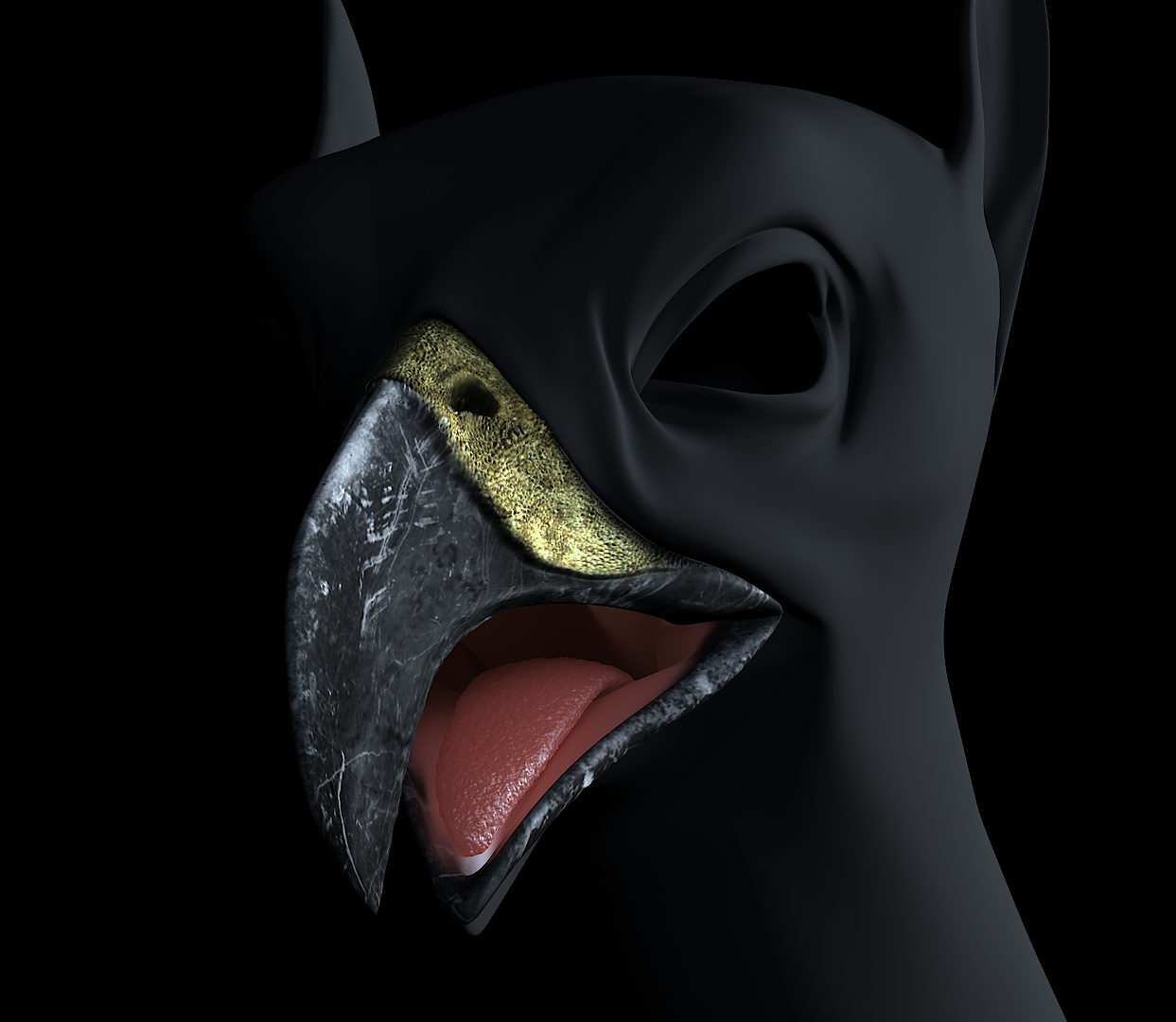 Garm Rig 120301 – Animation tests were deployed by Magnus Edsberger. Sound edit by Peter Nyrell. (00:10)
UV mapping of Garms face for texturing purposes. Tool: UV Layout Pro (00:24)
Garm – Final Breakdown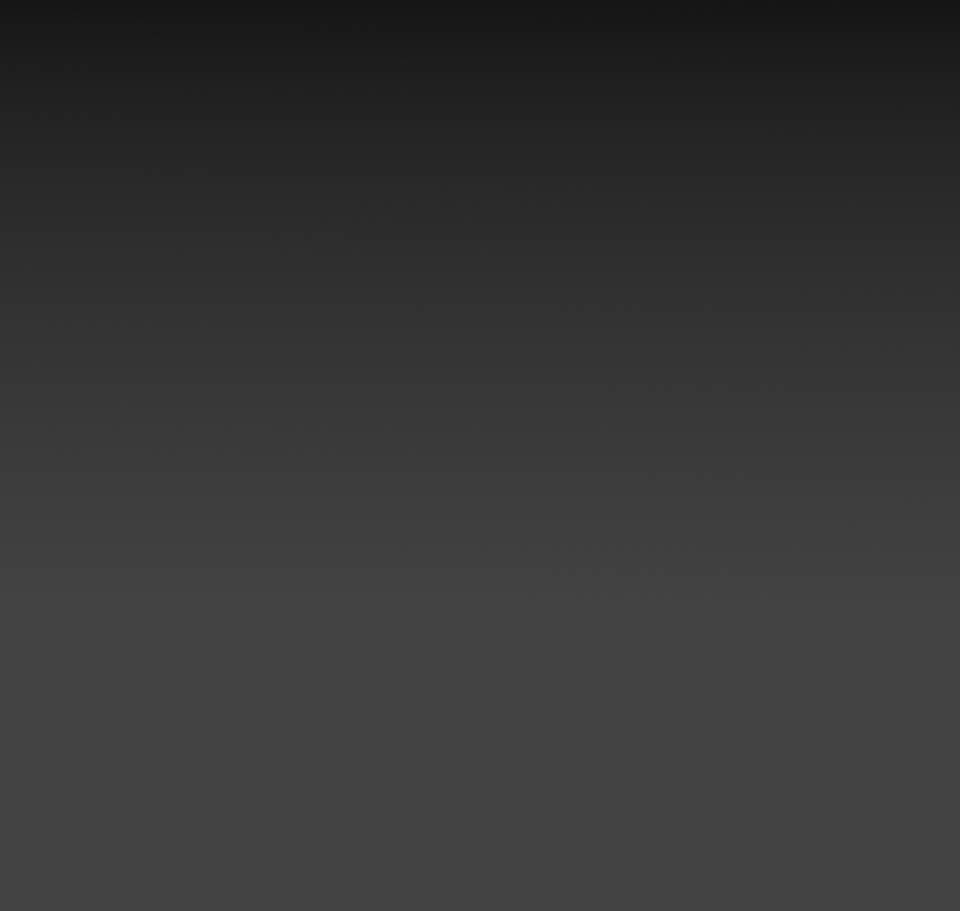 Garm Turntable (00:57)